Movement 10: Lamentation
Robert Maggio, composer of Aniara: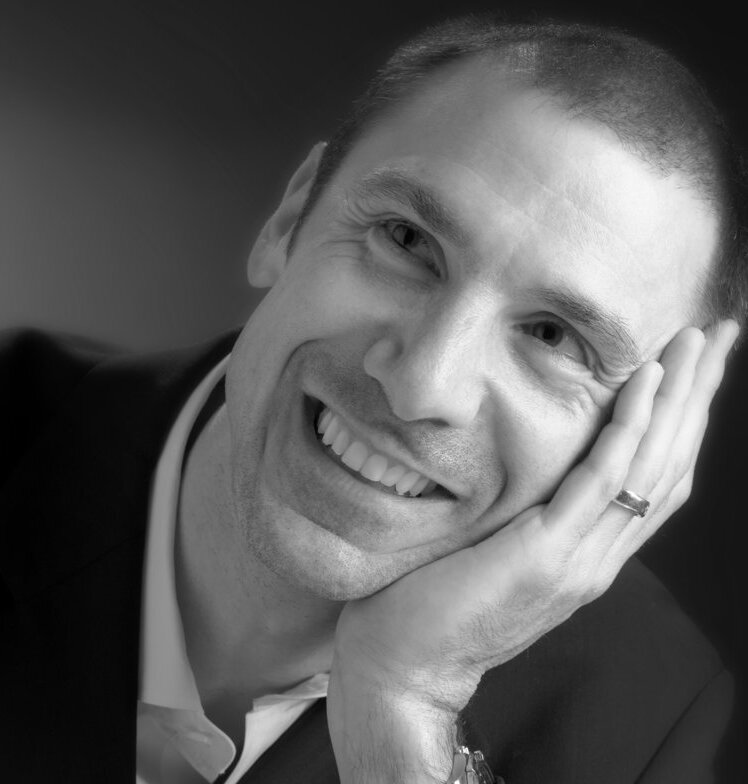 Three spare chime strokes ring out over the ominous rumblings of nuclear destruction, summoning the passengers aboard Aniara to gather and remember their shared tragic past.
On the prefatory pages of the Aniara score I inscribed the following, a quote from the opening of Movement 10:
We came from Earth.
We came from Maa
the jewel in our solar system
the only orb where Life obtained
a land of milk and honey…

This movement is, for me, the musical, narrative, and emotional centerpiece of Aniara, where the choir serves as eyewitness to the "blinded souls and frightened minds" who saw the nuclear destruction of the city of Xinombra. It is the moment in which they realize, individually and as a community, that they have left their planet for eternity. They are forever traveling further and further away from home, and all they can hold onto are memories of that simpler, safer time: the last spring "when nature was still alive."
After the chime strokes, the choir sings unaccompanied for the first time in the piece, their music spare and direct, tethered to a simple lamenting (falling) bassline repeating over and over. Even the staging becomes suddenly still and spare, the choir motionless, with projections on the floor showing us, at first, billowing clouds, waves crashing on the shore in slow motion, Earth (Maa), beautiful and perfect from outer space.
In the middle of the movement (beginning at 3:42), the chime strokes return, now joined by edgy electric guitar chords, the choir recalling their fate, pressing inevitably onward like a death march over an insistent drum beat.
Hear us who from Xinombra
harrow you with memories
We dead ones wise too late
harrow you with visions…
…Xinombra's ashen column lay like waterbloom
of death across the oceans
In the clearing that follows, we hear a solo voice recall:
My memory of Xinombra, how grim, how clear
Now it is over and no one's left to blame
This is one of the moments in Aniara that resonates with me most deeply: the passengers aboard spaceship Aniara realize both collectively and individually that they had a choice, a chance to save Earth, and with it, themselves, yet they didn't listen to the warning signs, obvious though they were.
We dead ones wise too late
(We have to ask, is it already too late now in 2022?)
Now it is over and no one's left to blame.
Aren't we always looking to place blame?
And so, today, we have to ask, "What are we going to choose in this moment? Will we allow it to be over and will we continue looking to place blame? Can we avoid being condemned to eternal sorrow and longing, forever moving further and further away from our home? Or can we avoid the fate of the passengers aboard Aniara?
The final haunting image of Movement 10, achingly staged by director Dan Henriksson, is of the passengers on Aniara, one by one, turning back briefly for one last look at their burning planet.
We came from Earth.
We came from Maa
the jewel in our solar system
the only orb where Life obtained
a land of milk and honey…
Aniara: fragments of time and space (2019)
Libretto by Dan Henriksson, based on Harry Martinson's Aniara (1956)
Music by Robert Maggio
World premiere production by Klockriketeatern (FIN) and The Crossing (USA)